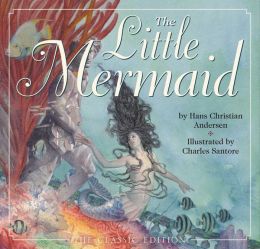 The Little Mermaid by Hans Christian Andersen is a great story for helping children understand choices and consequences. When Ariel obsesses about a human and is faced with the choice of becoming human herself, the consequences of failure are very clear to her–and she makes her choice. When Andersen lets her experience the full consequences of her choices, many great conversations about our choices and consequences ensue.
Read: The Little Mermaid
Read with: Grimm's Fairy Tales; Mrs. Frisby and the Rats of NIMH; Pinocchio
Discussion Questions:
1- What are the steps that led to Ariel's desire to become human?
2- Why didn't she pursue her desire in a healthier way? Was it a wrong desire? How would her life have been different if she had different desires?
3- Why did she choose what she chose? How can we make better choices?